Posted by Myyu Duong, August 2, 2021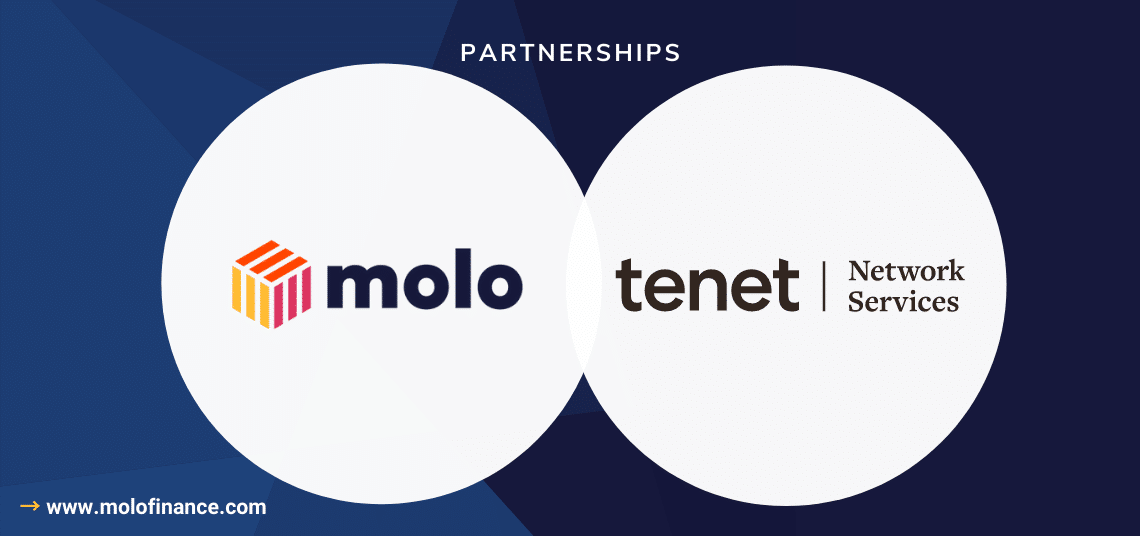 We are excited to announce a new intermediary partnership with Tenet Group, one of the largest financial adviser support groups in the UK. 
This partnership will see Tenet offer Molo's products to its advisers and customer base, increasing our reach in the process and helping more people purchase their next buy-to-let investment with an entirely paperless and fully digital mortgage. 
Tenet has more than 25 years' experience developing a robust proposition to cater for a variety of financial adviser and customer needs. With Molo's digital products, Tenant will be able to offer fully online mortgages and speed up the process for homebuyers who want access to borrowing. 
Commenting on the partnership, Francesca Carlesi, CEO and Co-Founder of Molo, said: "I'm excited to join forces with Tenet Group for this new partnership. As a result, borrowers will be able to access Molo's mortgages through one of the UK's largest financial adviser groups."
Director of Strategic Development at Tenet, Ben Wright, echoed Francescas's thoughts, saying, "We're really pleased to make  Molo's products available to our advisers. Molo's online platform uses technology to create a great customer experience and chimes well with our own strategy of using technology to make everyone's life a little easier." 
About Molo Finance
Molo launched in the UK at the end of 2018 as the first fully digital, direct to consumer, mortgage lender in the UK, leveraging a proprietary tech platform to deliver simpler and faster online, paperless, buy-to-let mortgages. Molo's vision is making home ownership easier for everyone and this includes plans to offer residential mortgages in the future in addition to buy-to-let. Get a real time decision on your mortgage at Molo
About Tenet Group
Tenet is a multi-award-winning financial adviser support group, providing an extensive range of services to hundreds of appointed representative and directly authorised financial adviser firms across the UK. Find out more at https://www.tenet.co.uk/ 
Press Contacts
Myyu Duong, Molo
press@molofinance.com
Sam Uden, Hotwire
07443 956 730 // sam.uden@hotwireglobal.com
Recent articles
Molo partners with Colcap Financial
Friday, 29th July 2022: We are thrilled to announce our strategic partnership with ColCap Financial ("ColCap"), a leading Australian mortgage lender that is partnering with Molo to expand into the UK. The partnership includes a broader strategic alliance between the two lenders that will allow ColCap to expand into the UK market as the first …
Posted by Myyu Duong
July 29, 2022
How long does the interest rate stay the same?
When you get a mortgage, you'll be charged a rate of interest on the loan. This can be fixed for a period of time or change over time, depending on the type of mortgage you choose. Each lender will offer their own rates on their deals, but all rates are influenced by the Bank of …
Posted by Oliver West
April 21, 2022
Limited company buy to let
Purchasing property using limited company buy to let Rents are growing at their fastest pace in 13 years and tenant demand is high.  According to Zoopla's latest rental market report, rents rose by 0.3% between October to December 2021. Meanwhile demand from renters rocketed by 76% in the New Year compared to the same period …
Posted by Simon Banks
April 13, 2022