Say hello to outstanding limited company rates
Market-leading deals and new product updates. Act fast to secure incredible rates. Happy mortgaging!
Find out how much you can borrow
What is your annual UK income?
How much is the property worth?
What is the expected monthly rent?
Based on this information,
we could lend you up to:
£0
Ready to go? Get a Decision in Principle without affecting your credit score
This is an indication of the amount that you might be able to borrow. The exact amount will depend on the result of a credit check and a property valuation. We will lend up to 80% of the value of the property.
Limited company mortgages: are they right for you?
Recent changes regarding claimable income tax relief on buy-to-let mortgage interest, has left some landlords feeling an extra pinch. As a result, many who sit within the higher tax bracket are choosing to acquire their properties through an SPV Limited Company.
Special-Purpose Vehicle (SPV) Limited Companies are non-trading companies, as opposed to the traditional, trading, Limited Companies. An SPV indicates that you are setting the company up for a specific reason (in this case, for property investment).
Why is it so popular?
The main appeal of purchasing as an SPV Limited Company is the allure of more preferable tax rates. A Limited Company can be more tax efficient to those in the higher tax bracket as you pay Corporation Tax instead of Income Tax, meaning relief restrictions and reductions don't apply. However, landlords paying basic rate tax could end up paying more with a Limited Company than if they'd stuck with a regular buy-to-let mortgage.
When you register a Limited Company you'll receive a SIC code from Companies House - a Standard Industrial Classification (SIC) of your company's economic activities.
At Molo we only lend to companies who carry one or both of the following SIC codes only:
SIC 68100
Buying and selling of own real estate
SIC 68209
Letting and operating of own or leased real estate (other than Housing Association real estate and conference and exhibition services)
For a more in depth look at SPV Limited Company mortgages check our blog ' Read more '.
Recent articles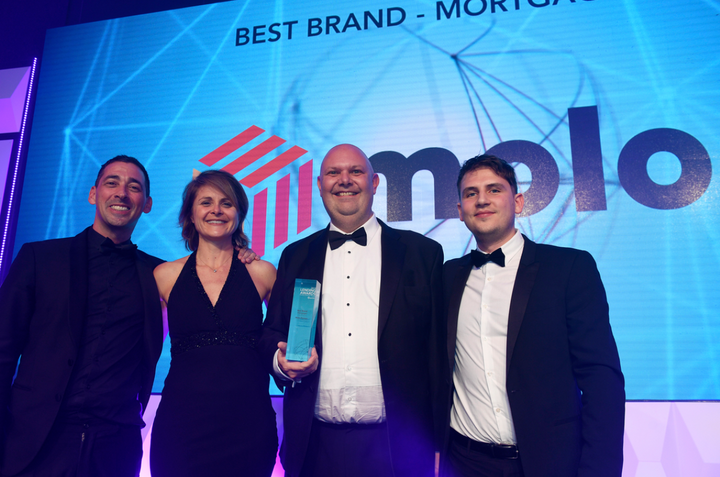 New contender Molo scores hat trick at Credit Strategy Lending Awards
Molo, the UK's first fully-digital mortgage lender, wins big at Credit Strategy Lending awards Taking home more awards than any other winner - 'Best Online Mortgage Lender' , 'Best Brand - Mortgages' and 'Gamechanger - Creditor' . Molo, who've just celebrated their first birthday, are already making huge waves in ...