A better way to 

buy to let
Take the stress out of borrowing with a fast and simple way to mortgage. No paperwork and no appointments.
Find the mortgage that's right for you
We offer a range of mortgages for all types of buyers and home owners
Find the best mortgage for your new investment

Get a loan for an HMO of up to 6 bedrooms
Discover the best market rates for your SPV
Save money by switching to a new deal
First time buyer
See what you could borrow with a Mortgage in Principle
Buy to let
Explore a range of deals for individuals and SPV's
Remortgages
See if you could save by switching to a new deal
Find out if you meet our full lending requirements before applying
Rest assured you're in good hands
Your experience is at the heart of what we do.
Submitted in 2021
so far.
Check in on your
application any time.
See what you could borrow,
fast and for free.
Learn more about mortgages
Investing in BTL for the first time?
With Molo, you can get a mortgage for the following purposes:
1. To buy a new buy to let property
2. To remortgage your current mortgage
3. To remortgage your current mortgage and borrow more
To remortgage and borrow more, the additional money must only be for home improvements or for buying another investment property.
Remortgage and borrow more
You can only remortgage with Molo and borrow more if any additional monies are for home improvements or buying another investment property.
If you own a property that you rent out in return for rental income, then you've got yourself a buy to let. To put it simply, buy to let is a form of property investment. It's one of the most traditional (and popular) ways to invest in the UK.
The UK's buy to let market happens to be one of the largest in the world. Investors from all over the globe put their money into flats, houses, studios and just about every other form of bricks and mortar.
Get a Mortgage in Principle
Find out how much you might be able to borrow from us.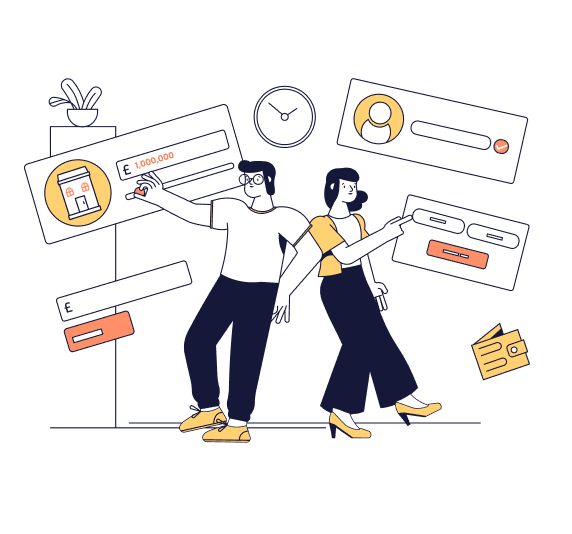 Getting your Mortgage in Principle is free and shows how much we are able to lend you.
It won't affect your credit score
We make a "soft" check with our credit agency partners, wihch means the results won't impact your credit score.
Get your Mortgage in Principle in less than two minutes, straight from your computer or phone.