Rapid Remortgage available on all standard buy-to-let properties


Subject to receiving all the relevant information and qualifying for an automated property assessment
Available on all standard buy-to-let properties


Subject to receiving all the relevant information and qualifying for an automated property assessment
Discover 24-hour remortgage deals
Competitive deals for individuals and limited companies
Remortgage offer in 24 hours
A quick approval process, without waiting long on your remortgage
Remortgage any buy-to-let property and own at least 20% equity
Reduce monthly payments with our 2-5 year fixed or variable standard rates
Discover 24-hour remortgage deals
Competitive deals for individuals and limited companies
Remortgage offer in 24 hours
A quick approval process, without waiting long on your remortgage
Up to 80% LTV
Remortgage any buy-to-let property and own at least 20% equity
Avoid expensive rates
Reduce monthly payments with our 2-5 year fixed or variable standard rates
Find out if you are able to remortgage within a day
Get a Mortgage in Principle
Find out how much you might be able to borrow from us.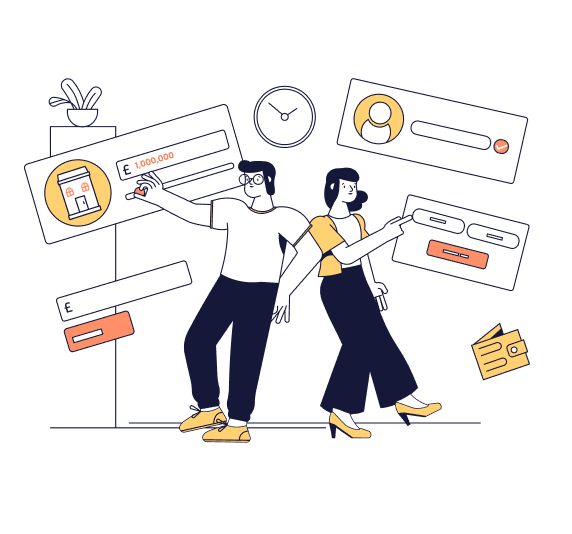 Get a decision in 2 minutes
Get your Mortgage in Principle in less than two minutes, straight from your computer or phone.
It won't affect your credit score
The results won't impact your credit score as we carry out a "soft check" with our agency partners.
Raise additional funds for home improvements or one-off purchases like that dream holiday or wedding.
* Subject to receiving all the relevant information and qualifying for an automated property assessment
Making it easier for you to remortgage
Powered by our automated decision engine, Rapid Remortgage helps investors get an offer on their buy-to-let mortgage in just 24 hours
Learn more about remortgaging a buy-to-let property
Get the lowdown on all things buy-to-let, from mortgages to renting out your property
Switching to a new buy-to-let mortgage deal could save you money or allow you to borrow more.
Just like a residential mortgage, you can remortgage a buy-to-let property with Molo online. The process is simple and can be as quick as a few days.
Buy-to-let mortgages can be remortgages, just like a residential mortgage.
Usually, you'll want to consider remortgaging at the end of your initial period and avoid a lender's higher Standard Variable Rate.
Remortgaging sooner could incur early exit fees, and you may lose more than you gain by remortgaging.
Buy to let remortgages work the same way as residential ones.
At Molo, we'll ask you to provide some information via our simple online form. You'll be able to choose the buy to let mortgage rates you'd like to apply for, which we'll then approve if happy with your application.
Remortgaging a buy to let property could be worth it if:
– You want to reduce your monthly payments
– You want to borrow more money
– You want to avoid paying the higher Standard Variable Rate
However, you'll need to check that you're approaching the end of your initial period to avoid any early exit fees.