The private rental sector continues to grow from strength to strength, and there are now 4.5 million households renting in England. Of those rented homes, around 500,000 are classified as houses of multiple occupation (HMO).
It seems like the appetite is growing for this sector in the rental market. But is an HMO the right move for landlords looking to invest in the market, or should you stick with single-let properties? In this guide, we're unpacking the world of HMO to bring you everything you need to know about an alternative type of rental home.
A house of multiple occupation is a rented home shared by numerous people who consist of either a single person, families or cohabiting couples on an Assured Tenancy Shorthold (AST). That's essentially an HMO. However, it's a bit more nuanced than that, as There are several types of HMO properties.
Different types of HMO properties
A property shared by three or more people from at least two households with shared areas like the kitchen, bathroom and toilet

A home lived in by the landlord as the owner-occupier with more than two other tenants 

Private-owned property shared by students who are treated as a separate household.
Essentially, a property qualifies as HMO if it meets these two conditions:
In this context, a 'household' can be a single individual or family members living together. A family includes married couples, cohabiting partners, and same-sex couples.
Great! So is that HMO in a nutshell?
Sort of, but also, no. It gets slightly more complicated when you add five or more people to the property, as the house of multiple occupation would then be considered a "Large HMO" and therefore need a licence (more on that later).
What else should I know about HMO?
Along with your usual responsibilities on a single-property home, HMO landlords need to adhere to several requirements before letting a house of multiple occupation. It's essential to understand these obligations, as failure to do so can result in a large fine.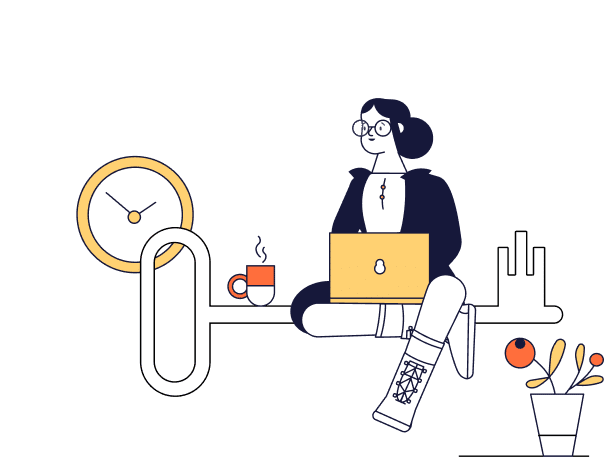 Get an HMO mortgage for up to 12 lettable rooms

A fully online application

A physical valuation for up to 6 lettable rooms
Display a notice in the property stating the name, address and contact number of the landlord or official property manager

Conduct professional health and safety inspections and ensure the property is well maintained. You should also keep a record of any safety checks and repairs carried out

Ensure the property isn't overcrowded

Provide working smoke alarms and heat detectors in kitchens and keep fire escapes clear

Carry out a fire risk assessment in accordance with The Regulatory Reform (Fire Safety) Order 2005

Cover the property with the correct landlord insurance for HMO properties

Maintain a clean water supply and proper drainage

Provide an up-to-date legionella risk assessment

Supply any gas/electrical safety records requested by the local council

Maintain a safe environment in all communal areas
What about that HMO licence? 
If your property houses fewer than five people, it's unlikely that you'll need an HMO licence. By law, you won't be required to get one. However, some local councils may ask you to obtain a licence before letting your HMO. That's why it's important to check with your local authority before renting out any HMO property. An HMO licence is mandatory for properties with five or more tenants all living under one roof.
Is HMO a good investment opportunity?
Whether or not an HMO is a good investment opportunity comes down to your own circumstances, plus other factors that you may or may not deem beneficial. While we can't tell you if an HMO is right for you, this type of rental property is generally regarded as having some benefits.
HMOs have been known to achieve higher yields than single-rental property. For many landlords, the yield plays a significant role in their decision. In some cases, rental yields for houses of multiple occupations have been known to generate up to three times higher than traditional lets.
You could also benefit from fewer void periods with an HMO. If one tenant moves out of the property, you'll still have other tenanted rooms. In a single-property rental, once the tenant moves out, it becomes empty. Consequently, landlords with an HMO could continue seeing cash flow, even if one of the rooms sits empty.
What are the risks with HMO? 
It's all well and good banging the drum about HMO benefits, but what about potential drawbacks? HMOs usually mean increased work for landlords, as you have more tenants to manage. The turnover may also be higher, with tenants regularly moving in and moving out.
An HMO may also require more repairs. There is a greater number of people using the property every day, which could mean things breaking with increased usage. Therefore, you may end up paying more for repairs and maintenance. 
If you're not keen on the extra work, you can always hire a property manager to look after the day-to-day running for you. However, there is an added cost with hiring professional property management, and they will usually take a percentage out of the monthly rent for their services.
Can I get an HMO mortgage?
Historically, getting a mortgage for an HMO property is harder than a single-let house. There is more responsibility with HMOs, and many lenders consider them a higher risk. That means the lender might not be willing to lend or they will only do so on high HMO mortgage rates.
What are HMO lending requirements?
HMO mortgage criteria differs from lenders, but as a rule of thumb, you can expect some additional requirements. These may include:
Minimum property value, which could be between £75,000 and £100,000

Minimum level of experience, usually between 12 and 24 months

Maximum number of storeys (usually no more than four)

Maximum number of bedrooms, usually between six and eight, although Molo offers up to 12 lettable rooms

No more than one kitchen in the property

A communal seating area

The maximum percentage of the property's value you can borrow (known as the loan-to-value or LTV) is usually 75 per cent.
On top of these added requirements, you will also need to meet the lender's standard buy-to-let lending criteria that covers age, income and credit reports.
Can I use an HMO mortgage calculator?
If you're unsure how much you can borrow for your HMO investment, using a mortgage calculator should help you get a clearer picture. An HMO mortgage calculator can also give you an idea of how much the monthly repayments might be.
At Molo, we take pride in being able to offer HMO mortgages to landlords with 12 or more months' experience. You can also borrow on HMO homes with up to 12 lettable rooms and get a loan to value of up to 75% of the property's price.
A physical valuation is required for up to six lettable rooms to decide the suitability of the property, while a red-book valuation is necessary for properties from seven to 12 lettable rooms.
Find out more about Molo's HMO mortgages. And who knows? You might find the perfect mortgage for your houses of multiple occupation investment.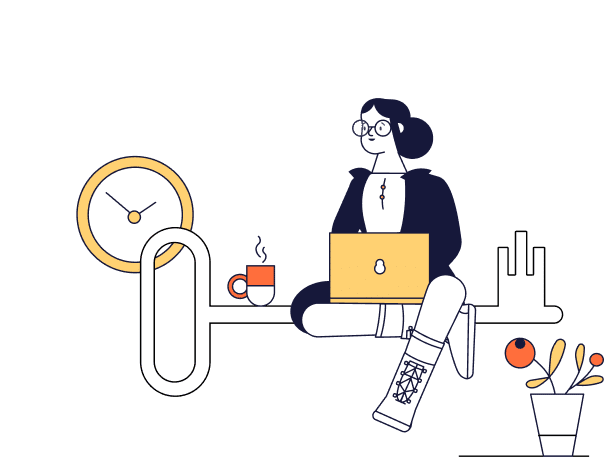 Houses of multiple occupation
Get an HMO mortgage for up to 12 lettable rooms

A fully online application

A physical valuation for up to 6 lettable rooms