Go Molo, it's your birthday
How time flies! After launching on 23rd October 2018, it's time to celebrate Molo's third birthday. And what a three years it's been on the journey to change the mortgage market and make them accessible to everyone as the UK's very first digital lender.  
We're not usually ones to reminisce. But as today is a special occasion, why not sip back on some bubbly, grab a slice of cake and join us to see Molo's journey so far?
After experiencing her own frustrations with getting a mortgage, Molo CEO Francesca Carlesi knew it was time to simplify how people borrow, to buy a house by removing the complexities and laboured process. So on 23rd October 2018, Molo was born.
The team has been hard at work for three solid years, coming together to find a better way to offer mortgages without any paperwork and appointments. The result is a fully digital lending platform that cuts down the time it takes to get your keys. 
It has been quite the journey. Below we've listed some of the highlights since launching:
Featured in the Innovate Finance Global Fintech Series with BBC Story-works, winning an Association Excellence award for the Best Digital Marketing Campaign
Best Digital Mortgage Lender at the Fintech Awards via Wealth and Finance magazine
Best Online Mortgage Lender', 'Best Brand and Mortgages' and 'Gamechanger at Creditor' at Lending Awards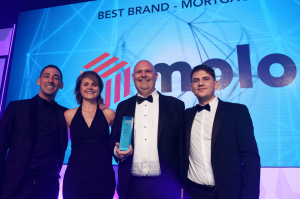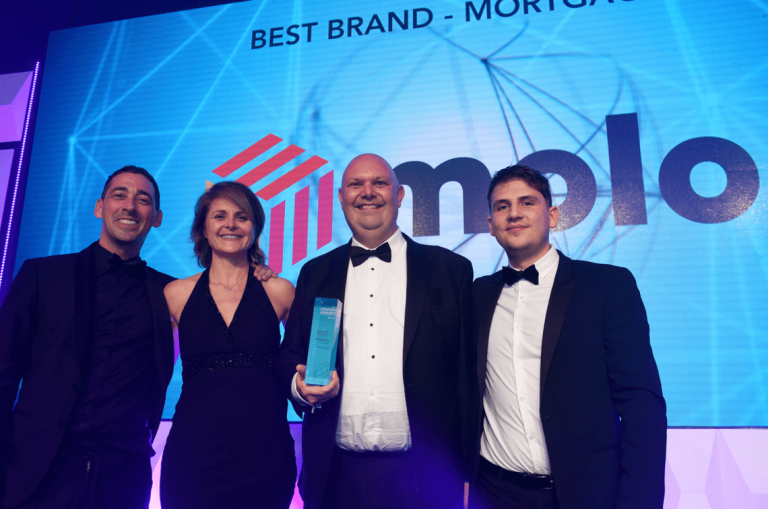 Raised over £276m in funding (Series A) and we're on the journey to a Series B

Partnering with some of the industry's finest brokers

Over the last 12 months (Oct 2020 – Sept 2021), mortgage offers have increased by 1,500% versus. the 12-month period before the pandemic (Q4 2019 – Q1 2020)

Over £4.3 million Mortgage in Principles provided in the last 12 months versus the 12-month period prior to the pandemic. 
On top of that, Francesca has received personal recognition, including being listed as a Top 50 Female Entrepreneurs to Watch Out For and featuring in the Women in Fintech Powerlist and We Are Women in Tech.
Along the way to redefining the mortgage industry over the last three years, Molo has grown and fostered a company culture to be proud of. Our values influence everything we do, and the goal is always to think big, own your work, be better together, put the customer first and do everything with passion. We're also proud to have a female CEO who champions women in tech and has helped craft a working environment where everyone feels included and valued. We're always learning at Molo and continue to give our team an environment where they can thrive.
Looking forward to number four
The future looks bright for Molo and mortgages, and we've got some great birthday news to announce. The next step in the journey is residential mortgages! This is particularly exciting as we'll be able to help people realise their dream of owning a home with an easier way to get a mortgage. More on that soon, so keep your eyes peeled. 
And on that note, here's to another three years and many more.
For more articles on Molo, check out the following: