Amid fluctuating interest rates and an ever-changing market landscape, staying up-to-date on the buy-to-let mortgage scene is crucial, particularly if you're nearing a remortgage period. That's the purpose of this guide, which is designed to provide essential information on buy-to-let remortgage rates. 
What are the buy-to-let remortgage rates in the UK?
Over the last 15 years, people have often remortgaged to reduce their rate. Interest rates were at historic lows, but inflation and other factors have led to subsequent rises over the last two years.
Mortgage rates have gone from 0.1% in December 2021 to 4.5% (as of May 11th 2023). That's quite the hike, and one of the reasons why landlords are facing higher costs. 
Still, many borrowers will find themselves remortgaging after their initial deals expire. For that reason, it's important to plan in advance and prepare for what your new mortgage may look like. 
It may also be worth remortgaging to avoid going onto the lender's standard variable rate (SVR). This is the default rate that a mortgage reverts to once any initial fixed, tracker or discounted rate period ends. 
The SVR is determined by the lender and can change at any time and is often influenced by factors such as the Bank of England's base rate or market conditions. Some SVR's may actually be lower than rates currently being offered on the market so it's always important to review this first.
Will interest rates decrease?
Many borrowers aren't used to rates continuously being over 1%. It has come as quite the shock, leading to higher monthly payments for homeowners and landlords. It's hard to predict with any certainty if the rates will hold firm or start coming down. However, according to a report from the International Monetary Fund (IMF), there is some confidence that rates will be lower in the future. 
Yet, it's unlikely that interest rates will drop significantly in the very short term. For that reason, many borrowers are remortgaging to a tracker deal so they don't lock themselves into a fixed rate. 
Of course, there is a risk with tracker mortgages, especially if rates rise further. Ultimately, it comes down to what works for your needs, and you may want to consult a financial advisor before making any concrete decision if you're unsure.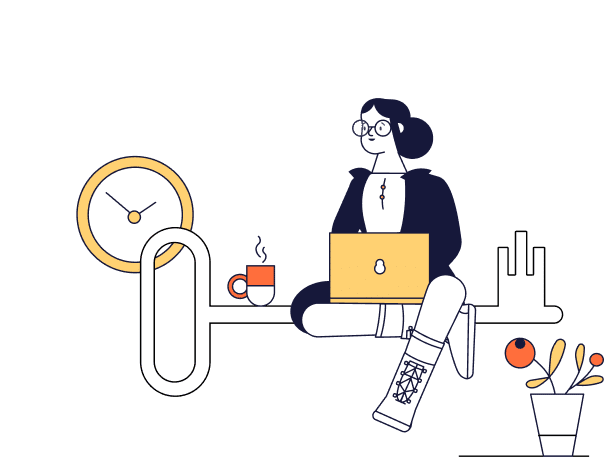 Subject to receiving all the relevant information and qualifying for an automated property assessment
Molo offers a range of buy-to-let remortgage deals starting from 80% LTV
Should I remortgage my buy-to-let?
Remortgaging a buy-to-let typically involves switching your existing mortgage to a new one, often  with a different lender (although you can also do it with your current provider). Although, if you are coming to the end of your current term, the existing lender may be able to offer you a different rate which you can consider. 
The benefits of remortgaging may include securing a better interest rate, lowering your monthly payments, accessing new deals or releasing equity. 
Whether or not you should remortgage your buy-to-let depends on several factors:
Avoid falling onto the SVR
Anyone nearing the end of their current mortgage should look into remortgaging if they want to avoid going onto the standard variable rate (SVR). Generally speaking, the SVR is significantly higher than the initial rate, so it might be worth remortgaging before automatically being switched  over. 
For a better deal
Over the last decade-or-so, homeowners and buy-to-let investors have often remortgaged to take advantage of historically low interest rates. That isn't quite the case now due to higher interest rates. 
There may, however, be a case where you are on a higher-rate deal and have seen mortgage products on lower rates. In this scenario, you may wish to remortgage with the aim of saving on the newer, lower rate. 
Just remember that leaving your mortgage before the initial rate ends could see you paying an early repayment charge (ERC). You'll need to work out if moving onto a new mortgage and paying the ERC still works out cheaper than staying with your current deal. 
Do you want to release equity?
If your property's value has increased , remortgaging can help unlock the equity tied up in the property. You can use this additional capital to reinvest in property improvements, expand your property portfolio, or for other financial purposes.
How does remortgaging work on a buy-to-let?
Remortgaging a buy-to-let property essentially means you're taking out a new mortgage to replace your existing one. But because you already have a mortgage in place, it's referred to as a remortgage rather than a new mortgage. 
The process of remortgaging on a buy-to-let property is similar to that of a residential mortgage. You remortgage with your current lender or find a new one willing to offer a deal that suits your requirements. 
The whole process doesn't usually take as long as getting a new mortgage, especially if you're remortgaging with the same lender. They have your details to hand already and will just need to check if the information held is still up to date  since it will likely have been a couple of years since your first mortgage application. 
If, however, you're moving to a new lender, you'll likely need to provide all of your details again. Still, the conveyancing process tends to be faster for a remortgage as there's no need to transfer ownership of the property because it's already yours. 
Information you may need to provide includes:
Financial details

, such as information about your income, expenditure, assets and any current liabilities, like loans and credit cards. 

Details about the property

you're remortgaging, including if it's currently let and how long is left on the tenancy. 
Once you're approved for the new mortgage, the funds will be used to pay off your existing mortgage and the new mortgage will begin.
How to get a buy-to-let remortgage in the UK
Check your credit score and history
Before starting the remortgage process, it's worth checking your credit report, as a strong credit profile can improve your chances of securing favourable mortgage terms and interest rates. However, most lenders will use their own internal scorecards to determine a customer's eligibility. 
Gather information about your property
Having details such as its current market value and rental income is essential for a remortgage, as it helps lenders assess your application and whether you meet their criteria. 
Compare rates and fees from several lenders
Do your research and compare rates and deals offered by different lenders using a search comparison website. This will help you find the best deal for your needs. A broker can also search the market for you and find the best deals relating to your requirements. Alternatively, your existing lender can offer an alternative rate if you're coming to the end of your term. 
Get a decision in principle
Before applying for a mortgage, it's a good idea to get a mortgage in principle from a lender. This will give you an indication of how much you can borrow and what the terms of the mortgage might be should you meet their lending requirements. Most lenders' DIPs are a soft footprint, which means that it won't affect your credit rating in the long run.
Provide financial information
You'll need to provide the lender with financial information, including details of your income, assets and liabilities, as well as information about the property you're remortgaging.
Wait for approval
Once you have provided all the necessary information, you will need to wait for the lender to approve your application. The application needs approval by an underwriter and this often takes several weeks, and in some cases, longer.
Final thoughts: ratings
Remortgage rates are currently higher than they have been at any time in the past 15 years, but that doesn't mean now isn't a good time to remortgage. Whether your current period is coming to an end or you simply want to explore the options available, it might just be the right time to begin your remortgage journey. 
If you're considering remortgaging your buy-to-let, take a look at Molo's remortgage products to see if we have a mortgage that's right for you. In some cases, you can remortgage in as little as 24 hours with Molo.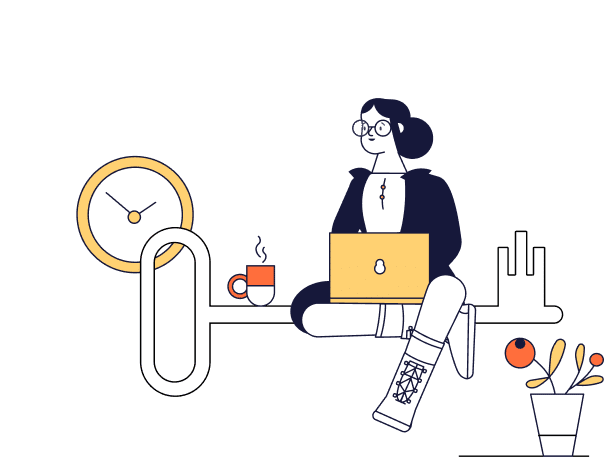 Molo offers a range of buy-to-let remortgage deals starting from 80% LTV
*Subject to receiving all the relevant information and qualifying for an automated property assessment