As the UK deals with soaring mortgage rates and a cost-of-living crisis, the housing market is undergoing its own shift. In this ever-evolving landscape, landlords need to navigate a labyrinth of challenges and opportunities, especially when it comes to remortgaging a buy-to-let. In this guide, we look at the current climate and what it could mean for landlords.
What's the reason for mortgage increases?
In the UK, escalating mortgage rates have been driven by several factors, including the Bank of England's efforts to tackle inflation through interest rate hikes. As borrowing costs rise, banks are compelled to increase mortgage rates. Additionally, mounting living expenses have strained household budgets, further highlighting mortgage affordability.
The repercussions of these heightened mortgage rates include diminished homeownership prospects, potential housing market downturns and added financial strain on households. It may also lead to fewer investors, with buy-to-let landlords being more cautious in the market due to higher mortgage costs as a result of increased interest rates. 
However, it's  not quite that cut and dry. In fact, some investors may see the current climate as an opportunity to take advantage of a volatile market and double down, in the hope of seeing larger gains should inflation calm and the cost-of-living crisis subsides. 
Are landlords feeling the burden of increased costs?
Since December 2021, the Bank of England has implemented 11 interest rate increases, with the latest seeing rates reach 4.50% (As of May 2023) . As a result of these rate hikes, landlords find themselves in front of a range of challenges. 
Property investors should consider the likelihood of higher mortgage repayments, potentially leading them to opt for more affordable properties or look at other means to make up costs, such as rent increases. 
Furthermore, borrowers remortgaging a buy-to-let could face significantly higher interest rates when their existing deals expire. Individuals transitioning to standard variable rates after fixed deals are also likely to experience a substantial increase in mortgage costs.
The effect of new legislation and rising costs on landlords selling up
The UK has witnessed a decline in the number of landlords, and some believe this is down to new legislation and escalating costs. Landlords selling up rose by nearly 13% in the four months to December 2022, and it's easy to assume rising costs play a role. 
However, "the great sell-off" isn't necessarily down to higher costs and increased legislation which can narrow landlord's margins. A report from estate agent Hamptons puts it down to retirees. As early investors in buy-to-let mortgages retire and sell their properties, the UK rental market essentially faces a landlord gap. 
In 2022, about 140,000 landlords retired, accounting for 73% of all landlord sales. With 51% of outstanding buy-to-let mortgages originating from 1996-2007, this trend may continue, according to Hamptons. 
As house price growth slows, rental prices increase, amplifying the issue further. Yet, it also means new opportunities arise for new landlords to take advantage of available stock should they have the means to do so.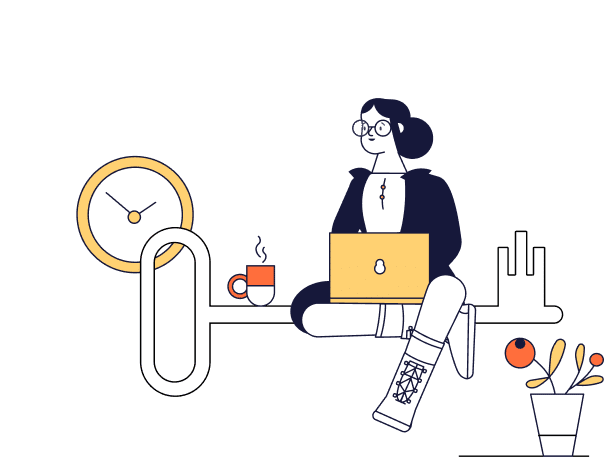 Subject to receiving all the relevant information and qualifying for an automated property assessment
Molo offers a range of buy-to-let remortgage deals starting from 80% LTV
Rents have increased, partly due to increased interest rates but also because of a lack of stock on the market. Demand from renters was up by 20% in 2022, with the average rent across Britain increasing by 11%, according to property portal Rightmove. 
If you were renting out a property for £1,000 per month, it could now be worth £1,110, which is an additional £1,320 per year. Of course, you should always review the entire picture before making any rent increases, taking into account the conditions of your tenancy agreement and the tenant's circumstances. Before increasing the rent, it's worth seeking advice from a property professional, such as a letting agent. 
What happens if I remortgage when interest rates are higher?
If you remortgage your buy-to-let property when interest rates are higher, it may be worth taking the following into consideration:
Increased monthly repayments
Higher interest rates typically result in higher monthly mortgage repayments, which could affect your cash flow and reduce rental income profit.
Impact on rental yield
As your mortgage repayments increase, your rental yield could decrease, making the investment less attractive in the short term unless you can raise rents to offset the higher costs.
Stricter lending criteria
Lenders may impose stricter criteria for buy-to-let mortgages when interest rates are higher, making it more challenging to secure a favourable deal or even qualify for a mortgage. 
Rate-lock considerations
If you choose a fixed-rate mortgage to protect against future interest rate hikes, you may be locked into the higher rate for the duration of the fixed term, even if rates subsequently decrease.
Before remortgaging your buy-to-let property, assess the potential impact of higher interest rates on your investment and explore your options carefully to determine the best course of action. Consulting a financial advisor or mortgage broker can help you make an informed decision.
Check your eligibility for a Molo mortgage product
What can help with remortgaging during a cost-of-living crisis?
Tracker deals may be more popular
During a cost-of-living crisis, borrowers might choose to turn to tracker mortgage deals, which follow the Bank of England's base rate plus a set margin. Going down this route can offer more flexibility and potentially lower rates compared to fixed-rate mortgages, depending on market conditions.
Consider all the costs involved
It's crucial to factor in all costs associated with remortgaging, including arrangement fees, valuation fees and legal costs. Compare these expenses with the potential savings from a new mortgage deal to ensure the remortgage is financially beneficial.
Keep an eye on the market
Stay informed about economic indicators, interest rate forecasts and mortgage trends. This knowledge can help you make informed decisions about when to remortgage and which mortgage products are best suited for your situation during a cost-of-living crisis.
A broker may be able to help
A mortgage broker can provide valuable assistance when you remortgage. They have access to a wide range of mortgage products and can help you navigate the complexities of the mortgage market. By leveraging their expertise, you can potentially find the most suitable remortgage deal that aligns with your financial goals and circumstances.
At Molo, we offer remortgages to landlords at competitive rates with our Rapid Remortgage products. Molo is an online lender, meaning there is no paperwork involved and you don't need appointments. In some cases, we can even approve your remortgage in as little as 24 hours. 
Find out more on our remortgage page, and see if you're eligible for a 24-hour Remortgage. 
Final thoughts: Remortgage in a tough economic climate
The UK housing market faces various challenges due to rising mortgage rates, increased living costs and a potential changing landscape of buy-to-let landlords. Although these circumstances create obstacles for homeowners and landlords alike, opportunities may arise for savvy investors. 
Staying informed, exploring mortgage options, and seeking professional guidance can help you navigate these uncertain times and make well-informed decisions about your property investments.
This article is intended as a general guide only. Please seek consultation from a finance expert for guidance on your specific situation.