Haunted houses you'd struggle to buy with a mortgage
Halloween is an excuse to get dressed up in outlandish costumes and ask your neighbours for sweets while trick or treating. It's also a time for ghost stories and frights galore. If you're buying a house, however, the last thing you want is the heebie-jeebies because the lender rejected your mortgage application. But which types of homes don't stand a chance against mortgage underwriting? Haunted houses, for one. So if you're thinking of buying one of the UK's most haunted homes featured on our list, just make sure it's a cash purchase. 🎃 
Chillingham Castle, Northumberland 🏰
With a name like Chillingham Castle, this residence in Northumberland never really stood a chance from avoiding paranormal activity. The castle has a long and bloody history, full of violent battles and sieges. So while the idea of living in a castle might appeal to most, you should avoid this one altogether. You can go on a ghost tour, though, walking around the castle at night without knowing who might decide to join from the other realm.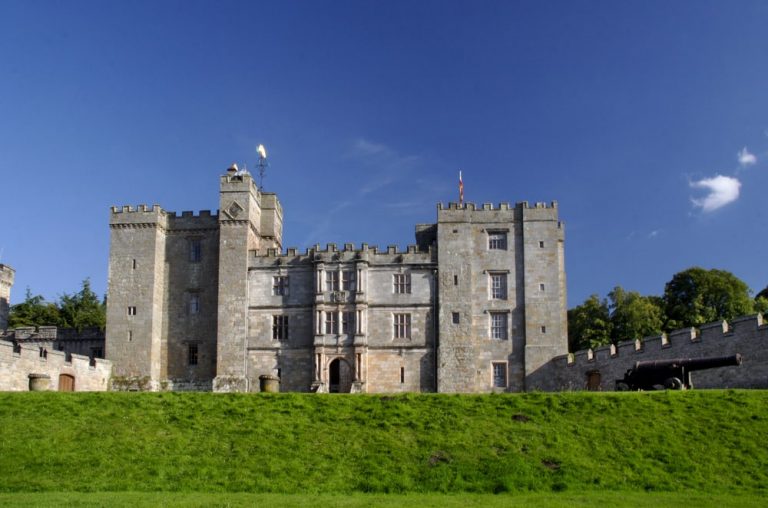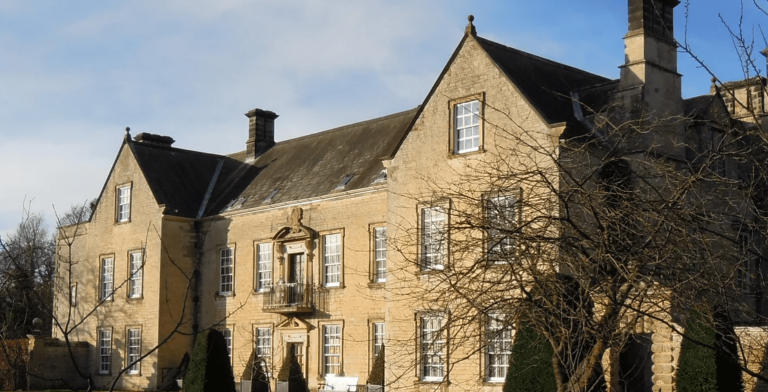 Nunnington Hall, Yorkshire 👻
Buying a country retreat seems like a smart idea if you've got the money for a second home. You may wish to steer clear of Nunnington Hall in Yorkshire, though. Why? Because the ghost of Lady Nunnington apparently haunts this particular country retreat, identifiable by the sound of her dress dragging along the floor as she roams the halls. Oh, and it's also said that you can hear whispers of children in the attic as well as a shapeless dark mass doing its thing by the walls of the bedrooms. It sounds like you'd need to call the Ghostbusters before you call a mortgage lender.
Ancient Ram Inn, Gloucestershire 😨
If you've got grand designs on buying an inn and turning the rooms into an HMO, you're advised to avoid the Ancient Ram Inn. Built in the 12th century on an ancient pagan burial ground of all places, the inn is said to have over 20 regular visitors of the spooky kind. Rumour has it that many ghosts patrol the rooms, including a lost little girl in the basement who was allegedly killed by her mother. So, yeah, this is probably a spot you should skip on your search for an HMO.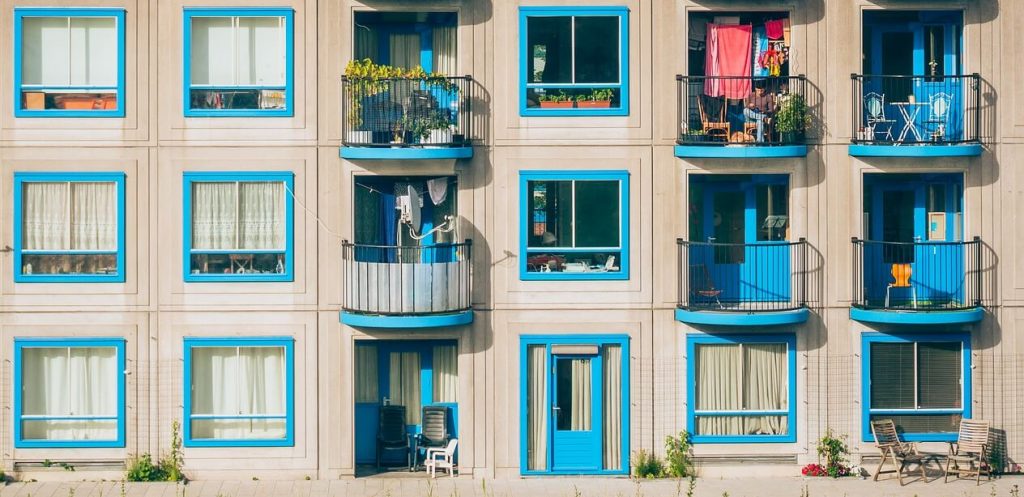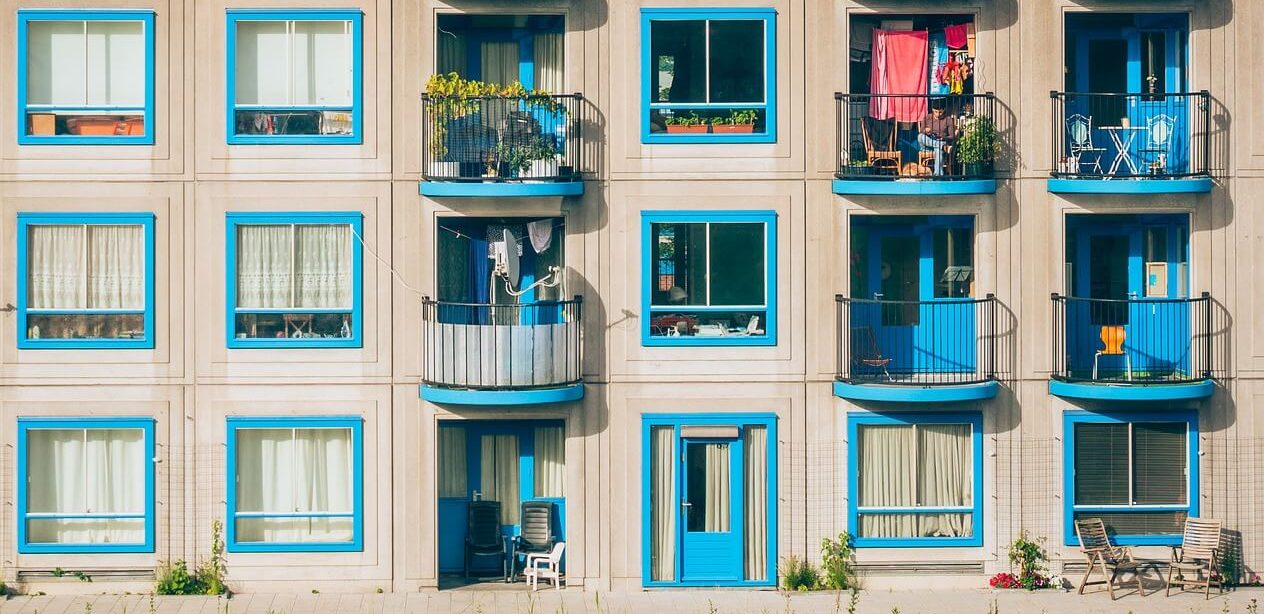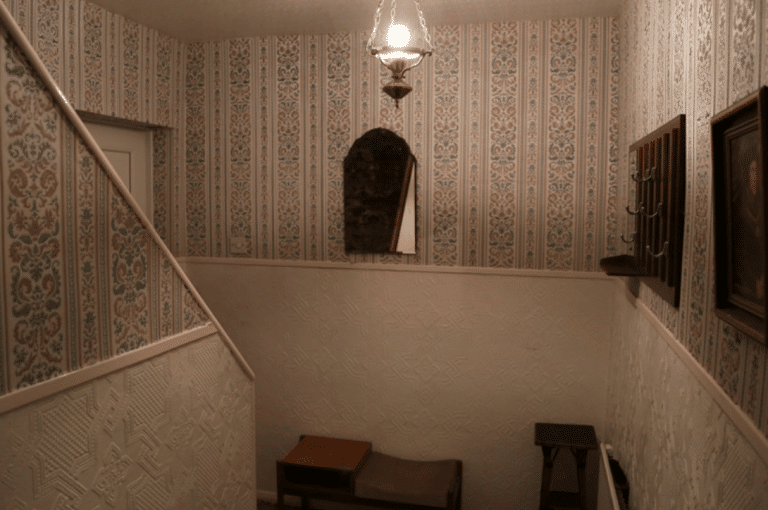 30 East Drive, West Yorkshire ☠️
Thirty East Drive in West Yorkshire is an ex-council house located on an estate just outside of Pontefract. All sounds pretty normal – so far, so good. Dig a little deeper, though, and you'll unearth some creepy news about this abode, which has been voted the most haunted house in Britain by the Most Haunted TV show. It's said to be possessed by the spirit of a monk from the nearby Cluniac monastery who was hung for rape and murder before being sent down a well. Then someone went and built a house on that well, and now we are where we are. The current owner bought the property after making a film about its hauntings (we're assuming no mortgage was required), and ghost-hunters can even stay in this three-bedroom house, in the hope of seeing the monk, who is said to have thrown furniture around, emit a damp feel in the entire property and refuses to leave. Roommates? 
Newton House, Carmarthenshire 😱
Another stately home, this time in Carmarthenshire, Newton House is located on the grounds of Dinefer nature reserve. It's a 17th-century property with a dark history in the form of Lady Elinor Cavendish. She was the owner in the 1720s and was strangled by a suitor when she refused their advances. Ever since visitors claim to feel a choking sensation in certain areas of the house. It's not really what you want guests informing you halfway through a dinner party now, is it?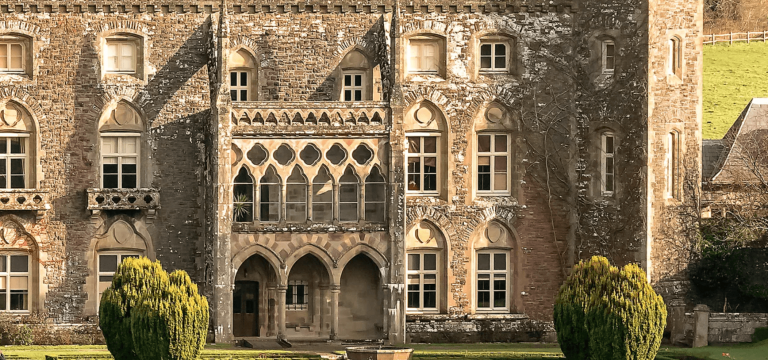 Final thoughts: what goes bump in the night?
As far as unmortgageable homes go, these ones are right up there at the top of the list. From ghosts roaming the hallways to poltergeists showing signs of violent behaviour, you'll struggle to borrow the amount you need to buy one of these properties. You could always make a cash offer, but you'd have to be insane to want to live in one of these haunted houses.