If you're looking to remortgage a buy-to-let property, then you probably want to consider our range of remortgage products. As well as offering a great range of deals, our online application makes it simpler than ever to remortgage your property. With all that in mind, let's dive into the remortgage products we offer here at Molo.
What are your remortgage goals?
Before browsing through our remortgage products, it's worth spending a few minutes to consider your goals – eg, what do you really want from your buy-to-let mortgage?. Choosing a new mortgage could affect your finances for years to come, and it's not a decision to take lightly.
Remortgaging to save money
Remortgaging to a new deal can help you save money and reduce your monthly payments. However, with Bank of England base rate at its highest in 15 years (currently 4.25% as of Spring 2023), most landlords remortgaging now will likely face more expensive monthly payments due to higher interest rates. It's worth bearing in mind if your goal is to remortgage solely to reduce your monthly payments. You may also need to pay the lender's Early Repayment Charge (ERC) for doing so.
Avoid going onto the standard variable rate (SVR)
Often, remortgaging is done to avoid lapsing onto a lender's standard variable rate (SVR) product which typically charges a much higher rate of interest than other deals. This is the most common reason why people remortgage, as it likely saves them money (even with higher interest rates) to remortgage rather than pay the SVR. If you're nearing the end of your current mortgage term, the lender will contact you a few months prior. However, there's nothing to stop you remortgaging to another provider if you find a better deal with them.
Reduce the cost of your mortgage
Overpaying can help some people reduce the cost of their mortgage, depending on the deal with the lender. Many lenders allow you to overpay by a certain percentage (usually around 10%), with the cost either coming off the monthly payments or at the end of the balance. Always check with your lender to see their exact overpayment requirements.
Further buy-to-let investment
Many landlords remortgage in order to borrow more against their buy-to-let property so they can purchase another one. Let's say your property has increased in value since first purchasing it. In that case, you could potentially borrow more and use the additional money for another buy-to-let investment. Of course, increasing the LTV will mean paying higher monthly repayments.
Altering the mortgage type can offer more financial flexibility by transitioning between fixed-rate, variable-rate and tracker mortgages. With interest rates higher, more borrowers are opting for tracker rates and variable rates so they don't commit to paying higher interest in the long term. This is a change in attitude, as previously most people locked in fixed mortgages to secure the record-low interest rates.
Debt consolidation involves merging various debts into one mortgage, simplifying repayment and management. Such a strategy can convert high-interest loans, like credit cards and personal loans, into a lower-interest rate. Consolidating debts potentially reduces the overall interest paid, streamlines monthly payments and improves cash flow. You should seek financial advice on debt consolidation and carefully consider the terms and long-term financial impact before undertaking debt consolidation through remortgaging.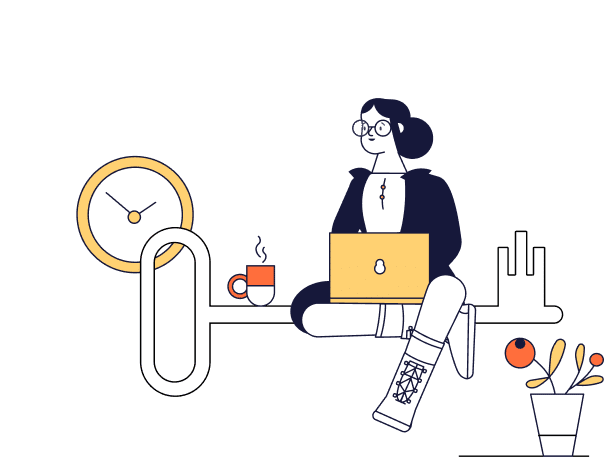 Subject to receiving all the relevant information and qualifying for an automated property assessment
Molo offers a range of buy-to-let remortgage deals starting from 80% LTV
What remortgage products does Molo offer?
At Molo, we offer a range of remortgage products for buy-to-let landlords to help secure your first rental home or buy an additional investment property.
Our remortgage products include deals for:
Why remortgage with Molo?
Now that you know what remortgage products we offer, you're probably keen to see what sets Molo apart from other mainstream lenders! Well, we're glad you asked.
If you're looking to save time, you'll be pleased to hear that our mortgage application is accessible online 24/7. So you can start, resume and check in on your application at any time, from your mobile or computer.
Unlike some other direct lenders, you won't have to book appointments or wait to speak with anyone. Our team's available to help, so you'll always have someone to speak to when you need them.
Finally, we know that no one likes uncertainty. That's why we review and approve mortgage applications up to twice as fast as elsewhere. In fact, you can get a remortgage offer in just 24 hours with our Rapid Remortgage product*
We've made remortgaging with Molo a doddle. So when you're ready, take a look at what remortgage products we offer and apply online.
* Subject to receiving all the relevant information and qualifying for an automated property assessment.
2 and 5 year fixed-rate and variable remortgage deals
Up to 80% LTV
24-hour remortgaging for some products